Commercial Roof Replacement
At JR & Co Roofing Contractors, we offer roof system replacement services.

Reach out to us for a quote. Our professionals will provide you with options that meet your needs and budget.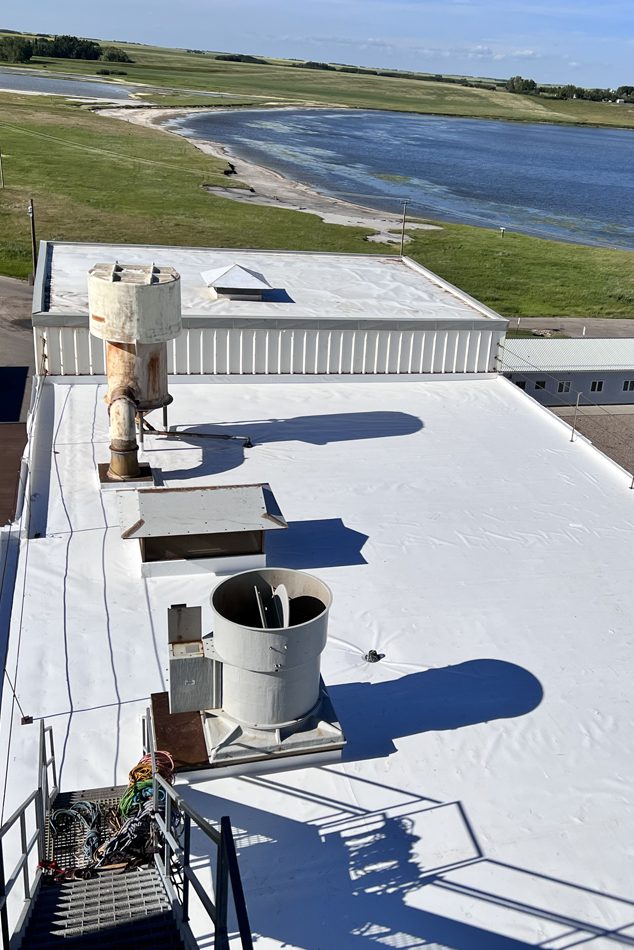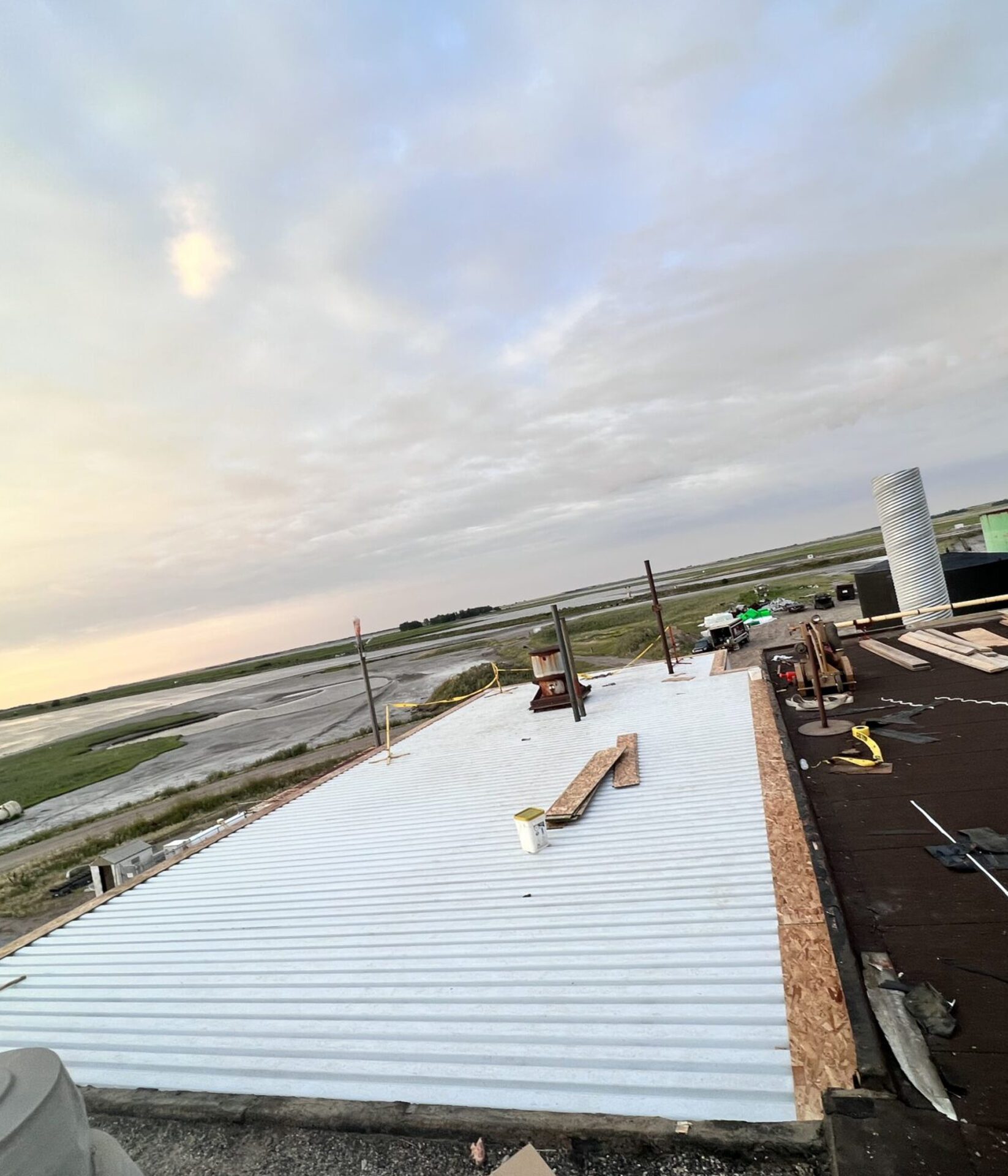 The Expertise of Experience, The Reliability of Relationship
Replacing the roof on your commercial building is a major undertaking – one JR & Co Roofing Contractors will work with you to navigate. Our 30+ years in the industry have positioned us as Saskatchewan's flat roof specialists, and our understanding of the unique climates and conditions throughout the province allows us to provide optimal service to our clients, wherever they happen to be.
Whether your building's roof damage is due to a specific, weather-related issue or simply years of wear and tear, our team of skilled technicians will ensure your replacement is undertaken with expert knowledge and exemplary care. And we offer sectional replacements as well.
We want to provide a hassle-free experience – one that delivers a superior product built right the first time.
We'll assist you in analyzing your commercial roof's condition and help you build a solution that aligns with your needs and budget. Together, we'll consider:
The climate and conditions your roof will experience
The lifespan of a JR & Co flat roof – 25-30 years, compared with the typical 7-12
Whether a sectional or complete replacement is required
The scope of work – e.g., structural decking, custom metal aluminum and sheet metal, mechanical and HVAC specs
What your business may require in the future – we build relationships extending beyond the Jobsite
Our assessments are comprehensive, and always free of charge. Let us know how we can provide you with a superior roofing solution.