Calgary's Premier Roofing Experts
Repair. Maintenance. Inspection.
Family-owned and operated for 36 years.
We've got a solution for every roof type!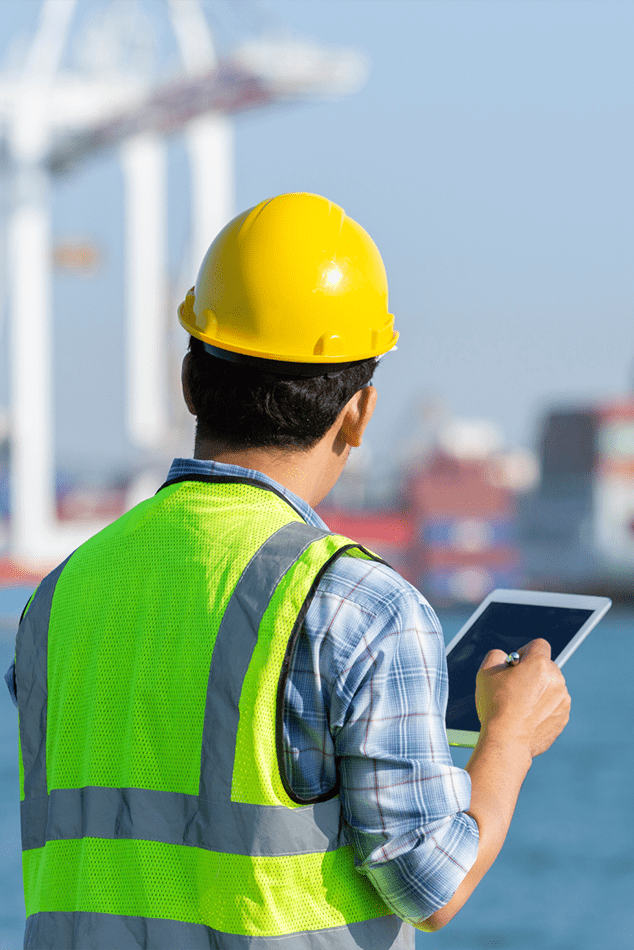 Commercial and Residential Roof Repair and Maintenance
Single-ply Membrane. Metal Roofs. Two-ply SBS. Custom Work.
In Calgary and its surrounding communities, safeguarding your investment is paramount, especially when it comes to your roofing system. At JR & Co, we understand the importance of preserving your roof's integrity and ensuring your business runs smoothly. That's why we offer trustworthy advice and unparalleled workmanship to help you make informed decisions about your roofing needs.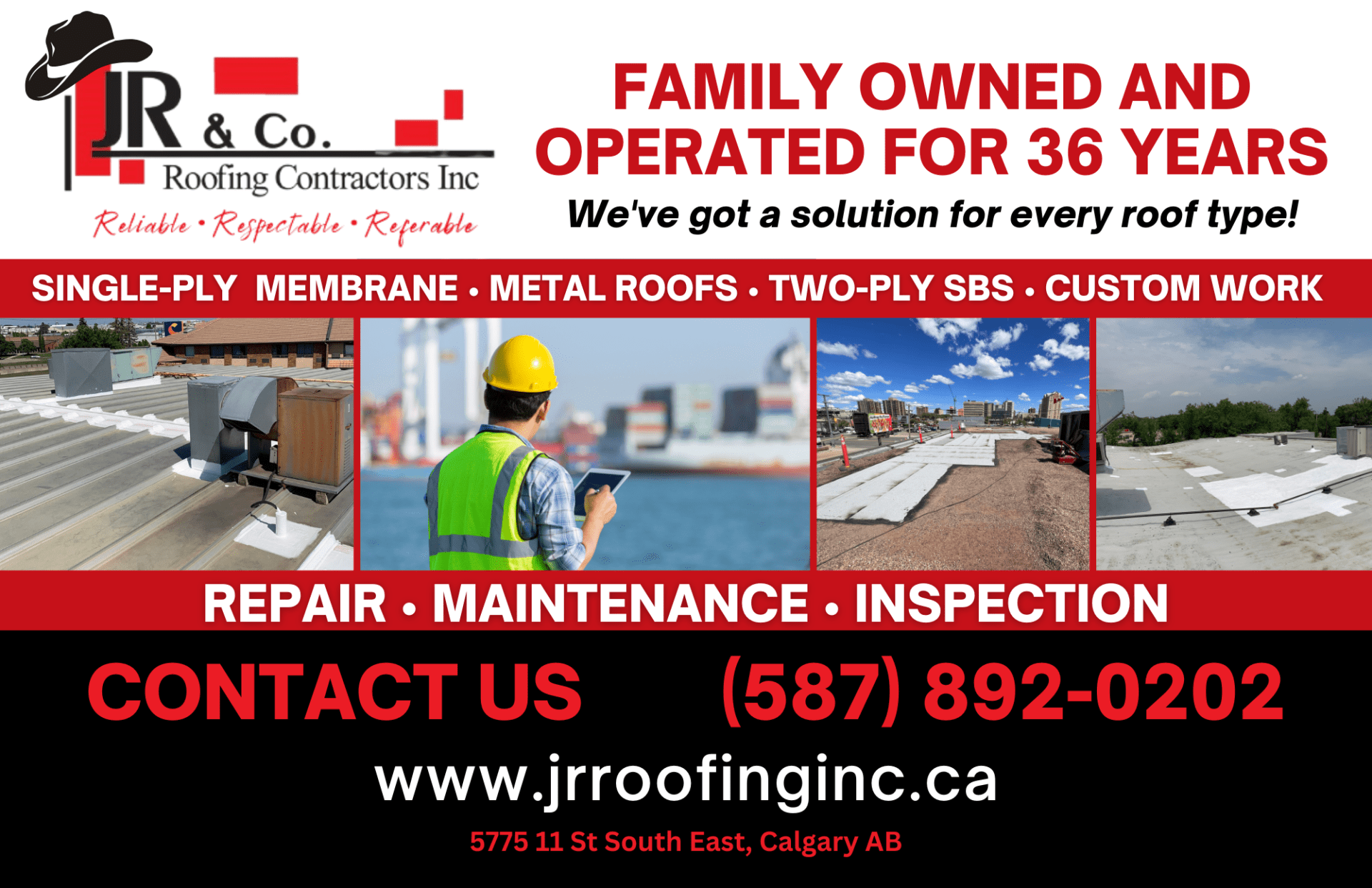 Graham M.
Positive: Professionalism, Punctuality, Responsiveness
We had a serious ice dam. A bud of mine said to call a competitor. As it turns out I didn't need to use the competitor to fix my roof. The reason for that is Tom from JR & Co came by to check for damage. He didn't see any damage. On top of that Tom gave his time to explain how ice dams happen and how to prevent them. Tom is personable and professional. I will keep his card for our future roofing needs.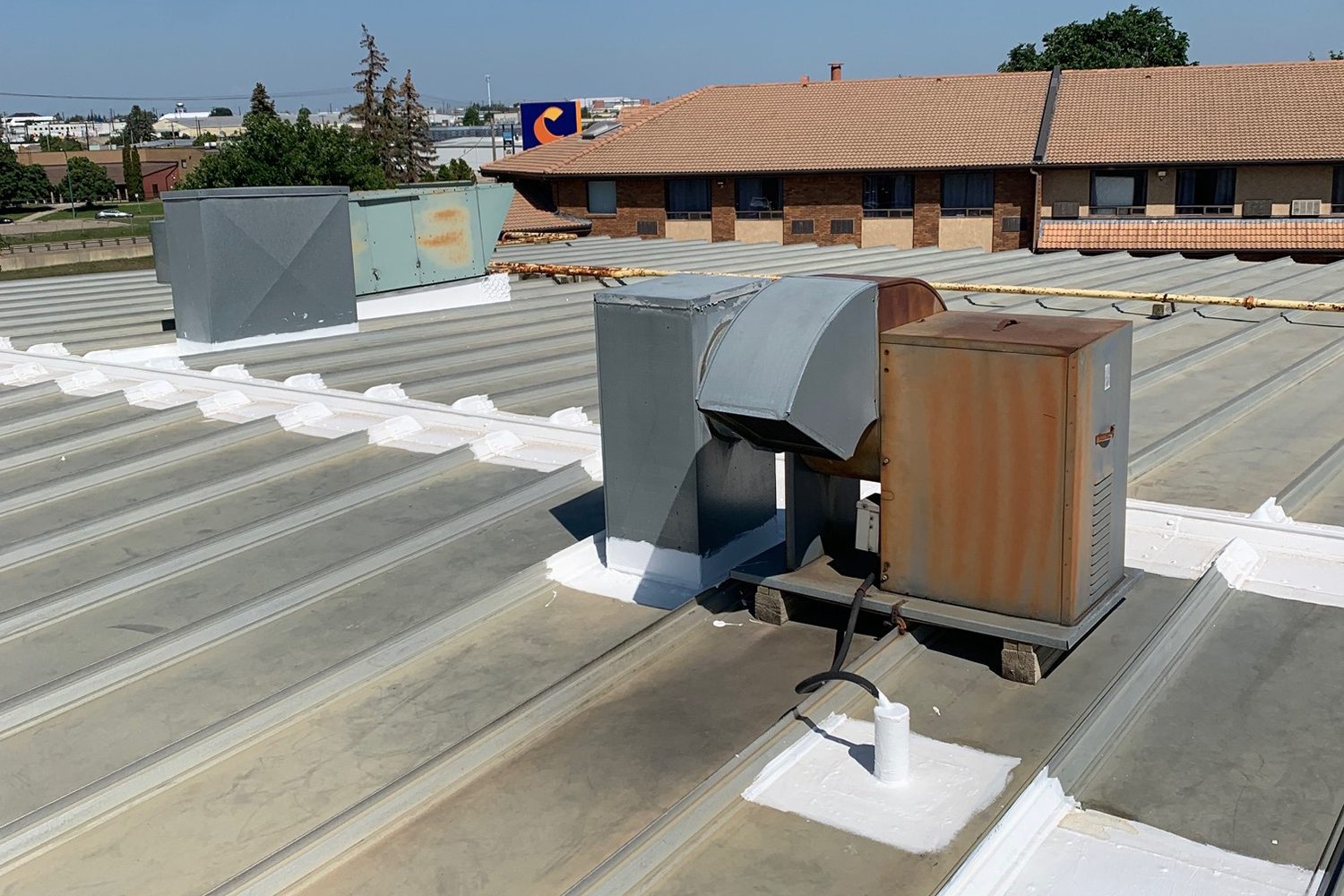 Roof Replacement
Not Always the Only Solution
A complete roof replacement isn't always the answer, and that's where we come in. Our dedicated team of experts specializes in assessing your roof's condition, offering tailored solutions that protect your investment, and, in most cases, maintain uninterrupted business operations. Whether you have a flat, low-slope, or steep roof structure, our skilled technicians are equipped to handle all types of roofing systems.
Robert W.
Positive:
Professionalism
,
Quality
,
Value
I would highly recommend JR Roofing for roof replacement needs. The crew was extremely courteous & took extra care of our landscape & home. They went the extra mile in all phases of the project.
Emergency Leak Repairs
Keeping You Dry When It Matters
Calgary's unpredictable weather can wreak havoc on your roof, causing unexpected leaks during storms. At JR & Co, we understand the urgency of addressing such issues. Our expert technicians are prepared to tackle emergency leak repairs, providing immediate relief during inclement weather. While we can stop leaks in their tracks, it's essential to note that a comprehensive repair should be scheduled when the roof is dry for long-lasting results.
Brett M.
Positive:
Professionalism
,
Punctuality
,
Quality
,
Responsiveness
,
Value
JR & Co was extremely responsive throughout the process. There was an issue outside of their control that they worked with me on to have it fixed quickly. Even after receiving payment in full they worked through the issue and communicated without any problems.
I would recommend them to anyone without hesitation. One the the most legitimate businesses I've dealt with personally or professionally.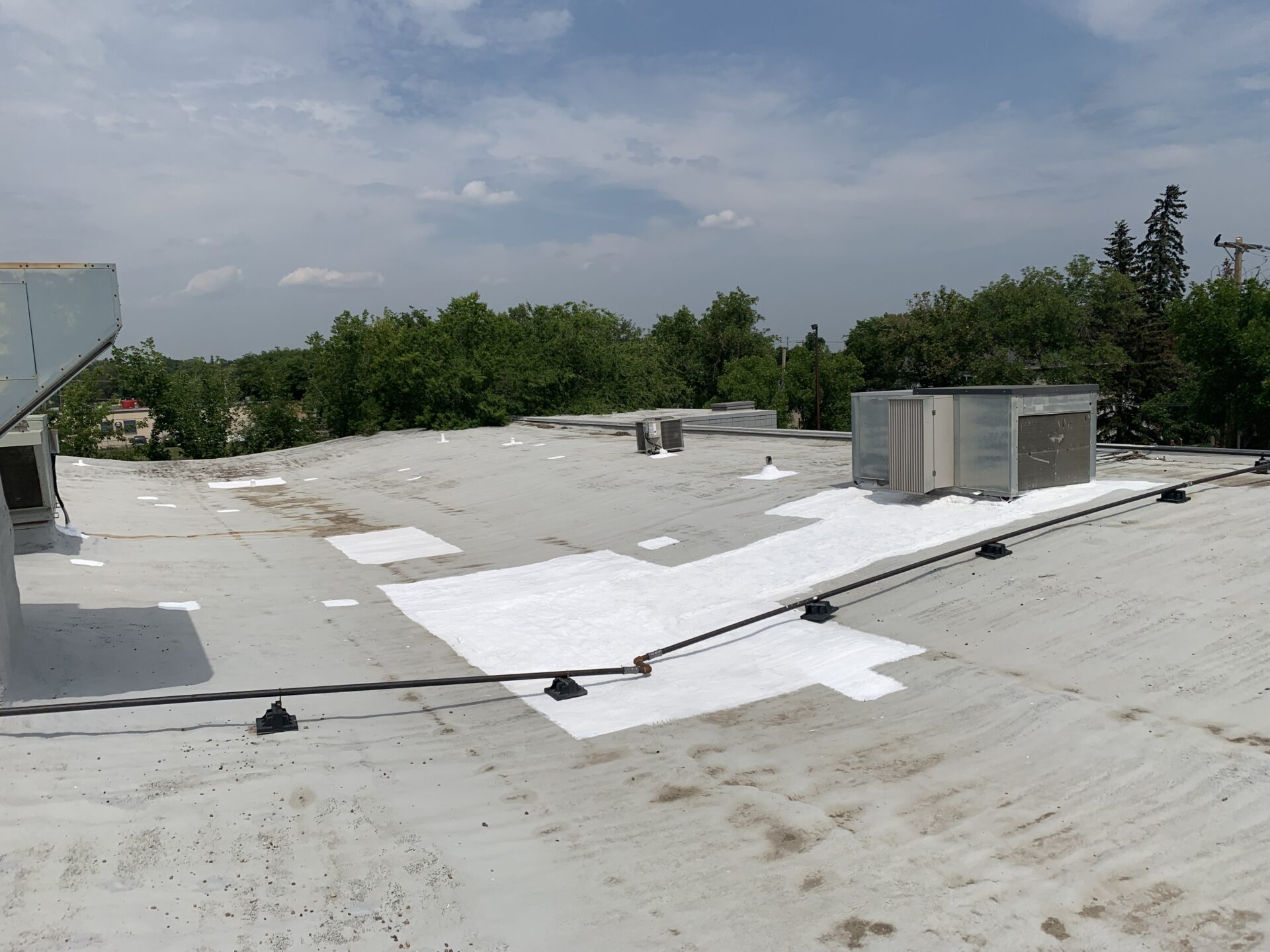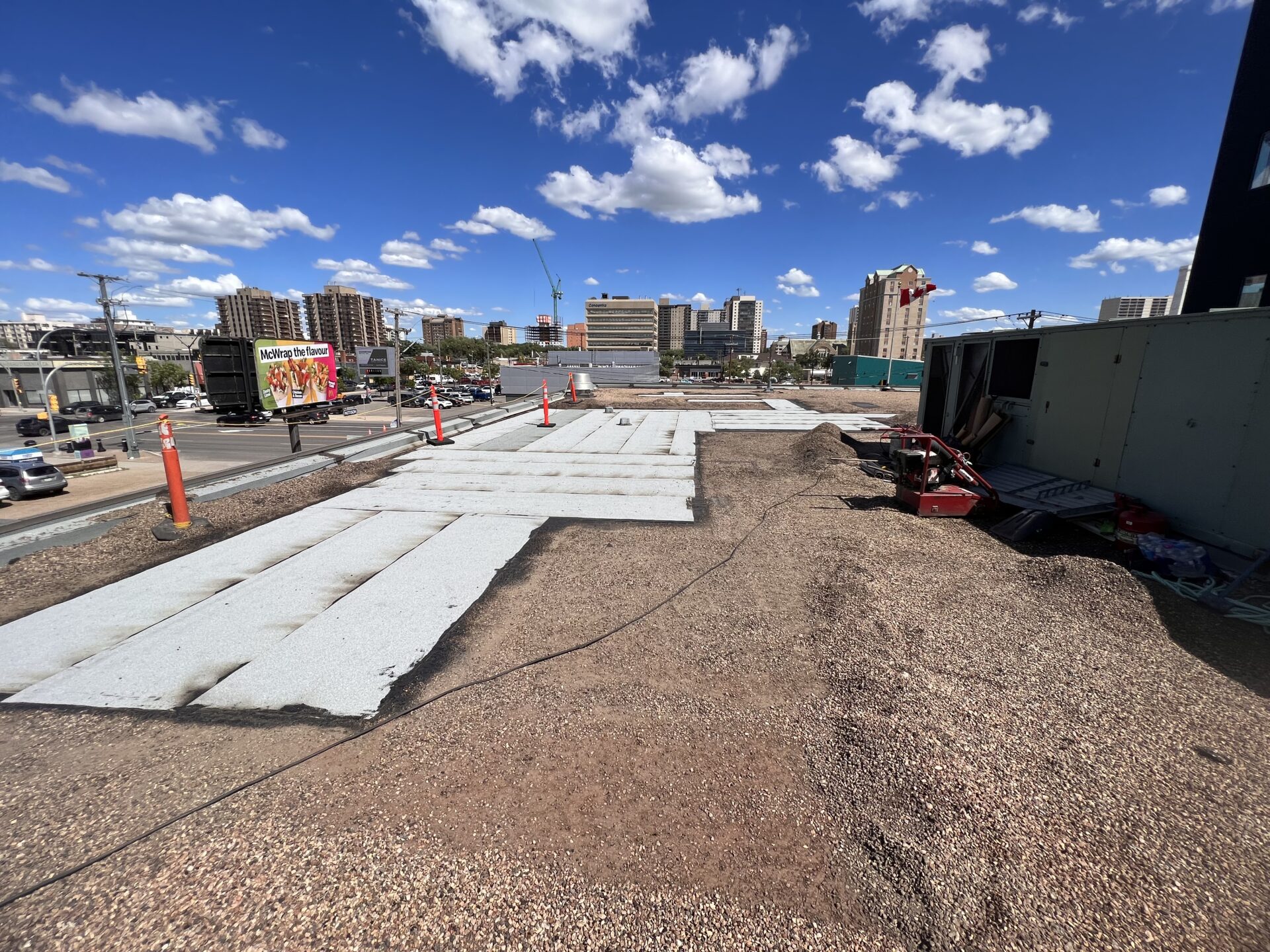 Julie M.
Positive:
Professionalism
,
Punctuality
,
Quality
,
Responsiveness
,
Value
JR Roofing did a great job with our roof! They sent someone to take a look at our roof, took pictures and let us know what our options were. They were very friendly and professional. Once all the roofing pieces came in, they were able to finish the job in about 2 days. Their crew did a good job with the installation and cleaned up after they were done. Their manager came to check the roof after they were done to ensure that the work was done according to their standards.
Thanks JR Roofing!
Your Hassle-Free Roofing Experience
At JR & Co, our mission is to deliver a hassle-free experience that ensures your satisfaction. We take pride in delivering a superior product, built right the first time. Here's what you can expect when you choose us for your roofing needs:
Thorough Inspection and Evaluation
Regardless of your roof's age or type, our meticulous inspection process leaves no stone unturned. We assess every aspect of your roofing system to identify issues and potential maintenance requirements.
Transparent Reporting
We believe in open communication. That's why we provide you with detailed pictures and a comprehensive report outlining your roof's condition and any necessary maintenance or repair work.
Accurate Cost Estimates
We understand that budgeting is crucial. Our team provides you with precise cost estimates for any maintenance or repair work required, ensuring that there are no surprises along the way.
When it comes to roofing in Calgary and its surrounding communities, JR & Co stands as the epitome of trustworthiness and exceptional workmanship. Our commitment to providing honest advice, quick leak repairs, and a hassle-free experience sets us apart as your go-to roofing experts. Let us protect your investment, ensuring your business continues to thrive under the shelter of a reliable and well-maintained roof. Contact JR & Co today for all your roofing needs.
Let Us Know How We Can Provide You with a Superior Roofing Solution.
Visit or Mail Us
5775 11 St SE, Calgary,
AB T2H 1M7